The great thing about the Feed Manager to me is the fact that I can create various tailored data feeds for multiple customers with very little effort.
When did the need arise for you to work with a Feed Manager?
'85% of our revenue comes from supplying resellers, and they all have different requirements when it comes to content. In the past we only worked with a small number of resellers, and creating custom data feeds manually was somewhat manageable. However, as we started to grow the number of resellers, it became challenging for us to continue to do this manually.'

'We do a lot of work with parties like Coolblue, who have much stricter content requirements. They expect that all orders, product content, and stock levels are uploaded to an EDI system, for instance. Normally, we would have to build a full-scale link for this, but this would cost us thousands of euros. In the past, when I had time, I would make a stock list in Excel and forward it to this system. After a while, however, this became too labour intensive. Especially during busier periods, it would be one of the first things you'd cross out on your to-do list.'
'With the Feed Manager, I can now create a separate feed with a number of default values, such as our supplier code and Coolblue's code in separate columns. In the Coolblue column I can then set a number of filters, including the brands Coolblue sells for us. When these filters are activated, the Feed Manager will also copy all data regarding these products, such as stock levels, price, and product information. The only thing left for me to do is to download the data feed as a CSV with one click once a week, and then forwarding it to Coolblue's designated EDI system.'
It really is a very easy-to-use tool
How do you experience the convenience of the Feed Manager?
'It really is a very easy-to-use tool! The content that we send to EffectConnect from Lightspeed is composed by the Feed Manager in a kind of plug-and-play way. Even if you're not an expert on data feeds or attributes, the Feed Manager lets you get started easily. Everyone is able to work with it.'
'To me the convenient thing about the Feed Manager is that I can create tailored data feeds for various customers in very little time. For example, we have a number of questions that only buy martial arts equipment from us. They need different data with unique names for the columns. With the Feed Manager, you only have to create such a feed once. Every time we have new martial arts product, they are automatically added to this selection.'
Would you recommend the Feed Manager to others?
'Absolutely!'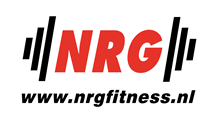 Exclusive distributor of various brands of fitness equipment!

You can use the Feed Manager when you sell on marketplaces, but you can also use it as a separate tool. Contact us to discuss your wishes.