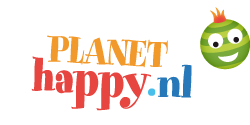 Planet Happy is an omnichannel retailer, with 5 brick and mortar shops and active on 30 marketplaces throughout Europe.
On Wednesday the 29th of June, Mark Ligteringen of Planey Happy presented together with Jorgos Thravalos of Logic4 and Bart Vintcent of EffectConnect at the Webwinkel Vakdagen. Together they talked about how to successfully deploy an omnichannel strategy as a retailer. Below, we have outlined Mark's key points.
How was Planet Happy founded?
"I started Planet Happy 10 years ago, a toy shop originally in Driebergen. At the time, I thought if I had all my stuff in my shop, I might as well start a webshop. By now, we have 5 toy shops, we're on 30 marketplaces, we have a wholesaler on 3 marketplaces and 15 web shops. And now we combine all that with each other."
Can you grow fast both offline and online?
Mark: "With a few bumps and bruises, we succeeded in the end. Everyone who has worked for me can confirm this. At every Christmas Party, it is a well-known phrase that we will take it a little easier next year, but every year we do it again.
What struck me most was that we had really laid a great foundation with a good ERP package and had chosen the right software to integrate with. With such a basis, you can really accelerate, even in these crazy times.
During the covid period of the last 3 years, I noticed that many of my competitors were panicking because the shops had to close and they had to sell online. Many of them were processing their products manually and not in an automated way. Because of our base, we could enter and update our products in bulk or add content and images. Once that is all in place, it goes automatically to your webshop, cash register system and then with great software to all kinds of marketplaces all over Europe. So you are working very efficiently, which certainly allows you to grow fast."
There is a lot of competition on marketplaces and it is difficult to get in. How do you win from the others?
Mark: "That, of course, is the talk of the day. If you want to sell a box of Lego on marketplaces, you should look under the buy button. For a brand like Lego, there will be about 30 sellers offering the product and they will all be fighting for that buy button. After all, that is where 98% of the revenue for that product is. You may think that you will win with a low enough price, but fortunately that is not the case. So you can also distinguish yourself on other things.


Ten years ago when bol.com started with the marketplace, this was still the case. But over the years, the focus has changed and now service is highly rewarded. For example, my company has a score of 9.3 on bol.com, a golden rim and many positive reviews. In general, my price is about 6% above that of the competition, but because of our good reputation we still win the buy button. So you don't have to fight for that price alone, it's about service, delivery time, performance of your account. The marketplaces measure everything. For example, if you deliver 98% of your orders and have 300 reviews, you have a better chance of winning the buy box.


That makes it fun for me. Our shops focus on sustainability, quality and service. If we didn't do that, it would indeed be a race to the bottom."
How do you make sure you are as profitable as possible?
Mark:"Let me tell you something about a competitor of ours. For the past three years, a colleague and I have been monitoring his products on bol.com. We didn't understand how they could always be so cheap and we were constantly trying to work it out. Finally, we called our supplier to ask whether they were giving us a different purchase price than the competition. He assured us that he had the same prices, but it annoyed me for 3 years. In the end, it turned out that the competitor was just selling too cheaply.
So in order to make a profit, you really have to do the math. And that is the great thing about automation, which we do with EffectConnect, you can include all variables. For example, we put into our system how expensive the box in which the product is packed is. So 30 cents, 60 cents 90 cents or €1.20. That all makes a big difference to the price you can offer on bol.com. Other things to consider include:
What are the storage costs for my warehouse?
How much does it cost to enter it?
What discounts do I offer?
All this information is in our ERP system and we use it in our pricing rules for the repricer. This is where we enter all the variables, such as: box, shipment, handling, etc. We use this information to calculate our minimum price that we must have in order to make a profit on bol.com. This can only be done properly through automation, especially if you have about 50,000 products like us.
Many sellers in the market base their selling price on a certain mark-up. That is how it can often go wrong. We base ourselves on our purchase price, because I have many different brands and you can imagine that with a big brand like Lego you have much less margin than with another brand that you import yourself. Based on that purchase price, I can determine how much profit I want to make."
What would you say to retailers who have a web shop but do not yet sell on marketplaces? What was the reason for you to start selling on marketplaces?
Mark: "An advantage for me was that I started some time ago, so I was able to scale up now. But you can still do research, you can still see opportunities everywhere where there is no competition, for example on bol.com. In fact, there are still many products that are in demand in the Netherlands that are not yet on bol.com. Or you can buy your own product and offer it under a unique EAN code, which is now a huge trend. So you can still do a lot with good research. In toys, we work with well-known brands, but also with brands which we import from Spain, Germany and Italy, for example, for which there is not yet much competition. For example, look under the buy button of such brands on bol.com and count how many resellers there are. With the volume on marketplaces, you can still generate a lot of sales. You can also use bol.com's search trends."
You also have VvB and then you ship using bol.com labels. That has a big advantage: you are not judged on your performance. And that is special, because if I send a parcel via PostNL from my own warehouse and something goes wrong, then we'll be penalized. After 5 times my account is blocked. But if we use VvB labels, you are not punished for that. It is a little more expensive, but it is a lot better.