Make the most of every Euro of revenue
Maximize your profits on marketplaces
Get real-time insight into the bottom line by product/category/brand of marketplace sales. Discover where improvements can be made.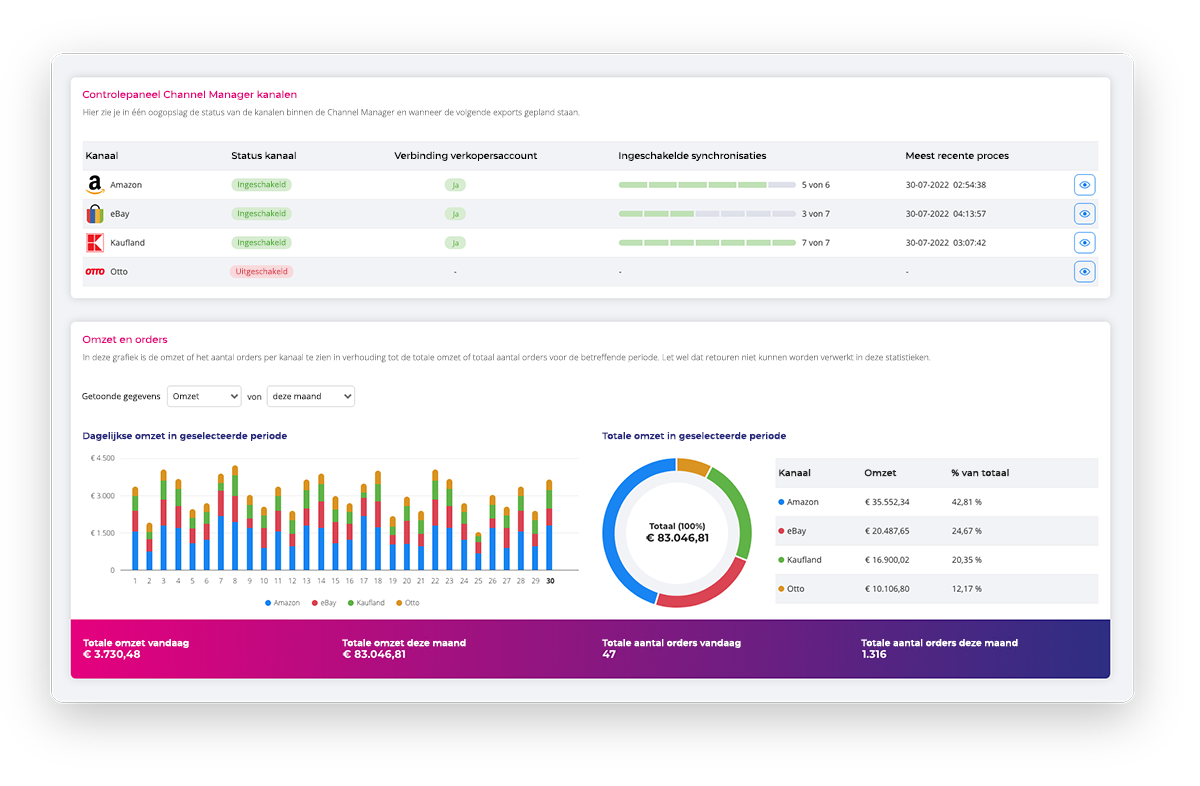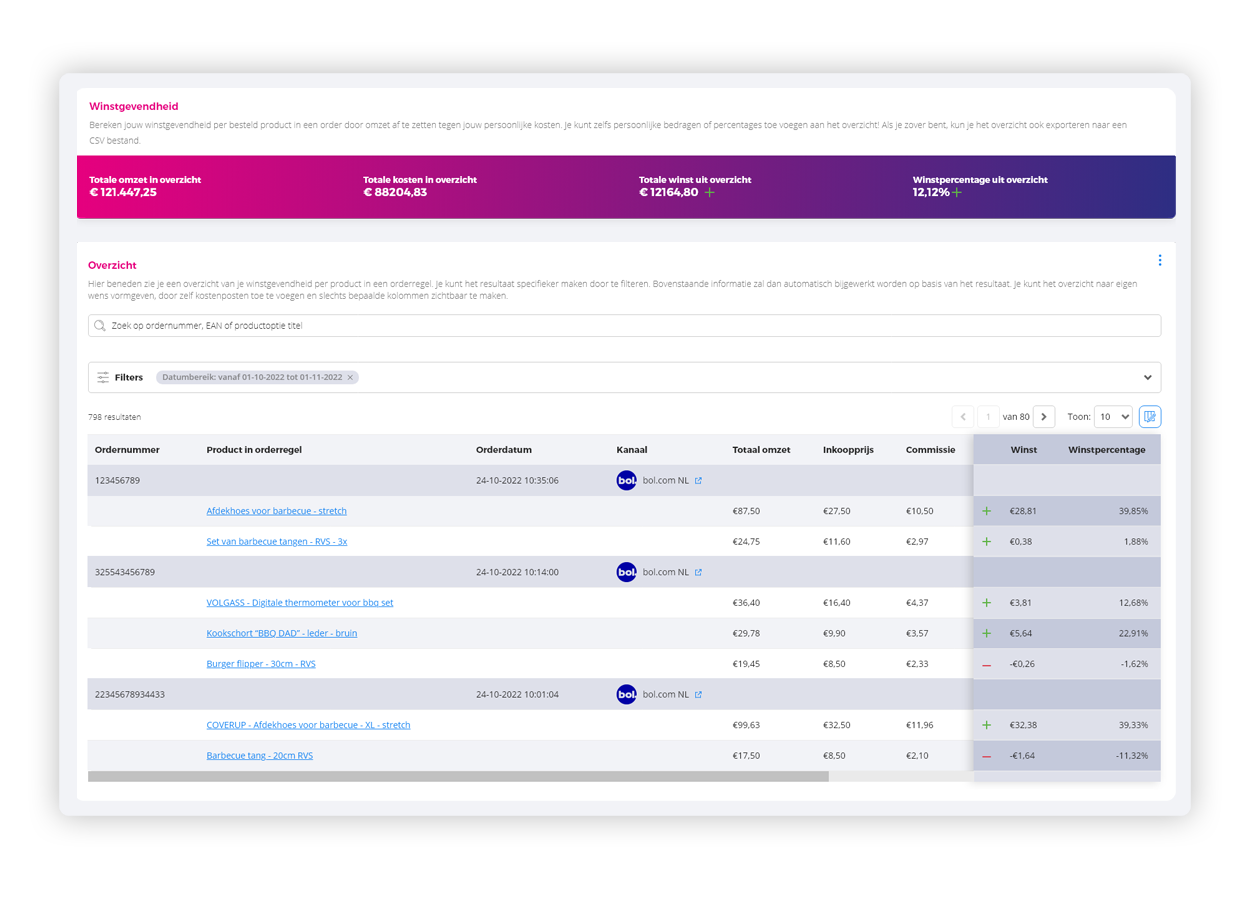 REAL-TIME PROFITABILITY INSIGHTS
See which products are selling at a profit and which are selling at a loss
The profitability chart provides insight into the profits you make on the marketplaces. Find out where you are losing money by looking at the different cost structures per product.

You can add your own cost components so you can make an accurate calculation to work out your gross margin for all products, on all channels.
YOU DON'T PAY A TURNOVER PERCENTAGE
Save 45% on your monthly costs
EffectConnect charges fair prices and does not charge a percentage of revenue. This keeps automation costs under control through EffectConnect.

With sales of 2 million euros per year, integrators who charge a percentage of sales pay about 29,000 euros per year. With EffectConnect about 16k. That's a savings of 45%!

* Based on an average order value of 40 euros.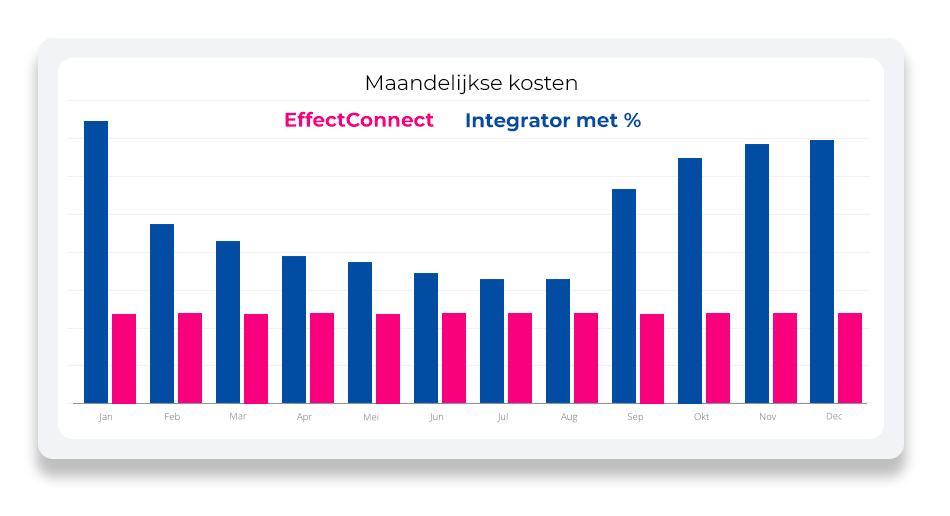 ALWAYS RELIABLE
Expand nationally and internationally with one integration solution
Access to integrations with marketplaces in your home country and abroad.

Automated sales on e-commerce giants such as Amazon, bol.com, Allegro, eBay, Cdiscount and Kaufland. Or focus on niche marketplaces such as fonQ, home24, Conrad and Praxis.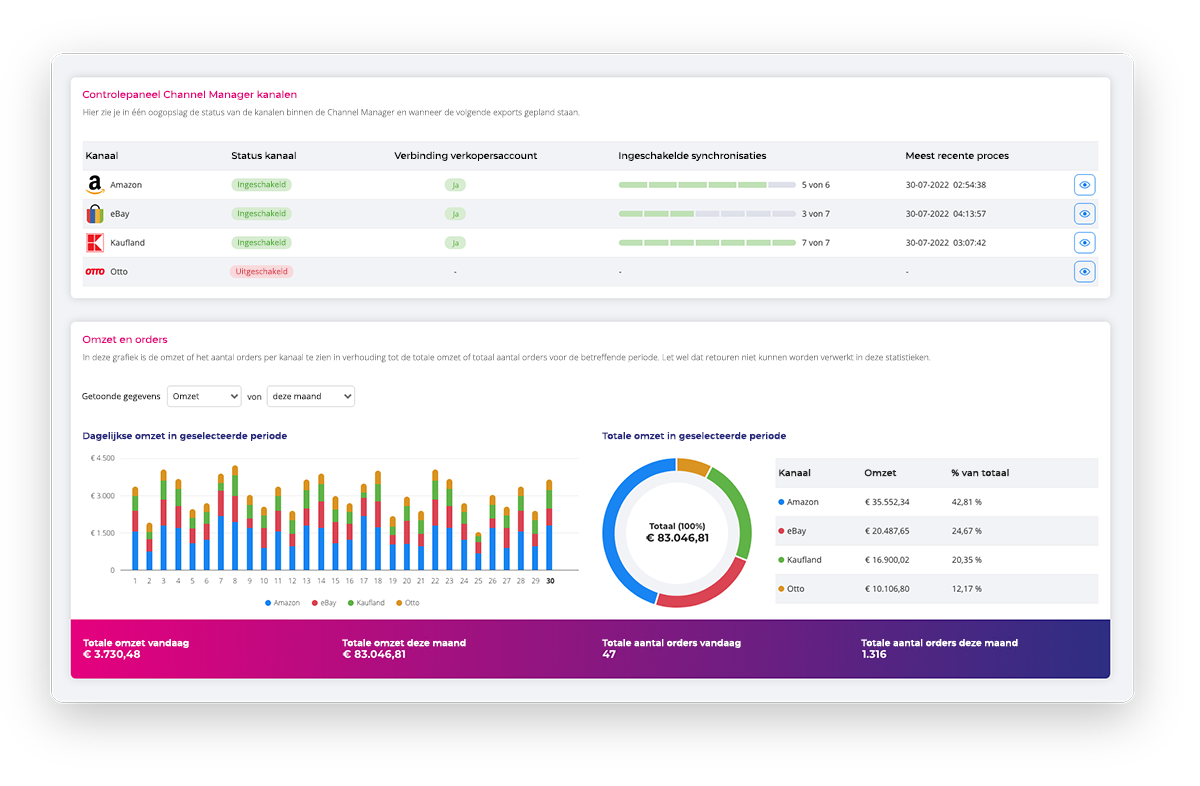 FEATURES
Always everything under control
As the CEO or CFO of a brand that is active on marketplaces, it is difficult to know which marketplaces contribute to the bottom line. EffectConnect's CEO/CFO dashboard makes it immediately clear where improvements are needed.
Automatically create products on marketplaces around the world
Our user-friendly interface saves you as a marketplace specialist a lot of time
Our trusted integrations never miss an order
Always the right stock on marketplaces
Automatically adjust prices in response to changing costs and competition
Create new data with logic, even for more than 100,000 products
Get a 360-degree view of your marketplace sales with Insights.
We are proven innovators. We are working on our technology leadership every day.
"I've talked to many entrepreneurs over the past 10 years who didn't know what they were earning from sales on marketplaces. That's why we added Insights to our platform, so the CEO and CFO can instantly see where the money is being made and where it's being lost. As a marketplace seller, you have to work smarter, not harder."
LIVE-DEMO
Request your demo now
Want to know how our integration platform can help you take control of your marketplace finances? Request a live demo here.