EMPOWER YOUR MARKETPLACES TEAM
The integration and insight tool for your marketplaces team
Empower your Marketplace team to maximize your sales results. EffectConnect is easy to use and provides valuable insights.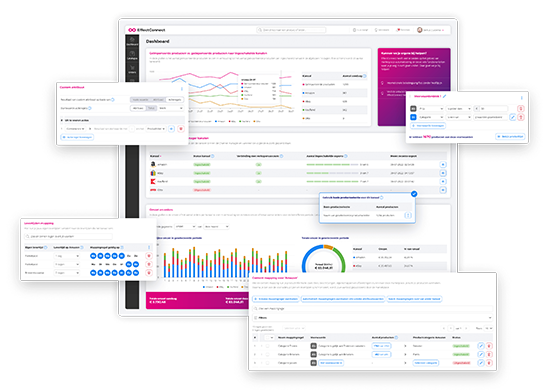 NO MORE DATA RETRIEVAL FROM DIFFERENT SYSTEMS
All channels and key figures in one overview
Integrate with major marketplaces at home and abroad.

Gain insight into product offerings on all marketplaces, competition, sales and profitability.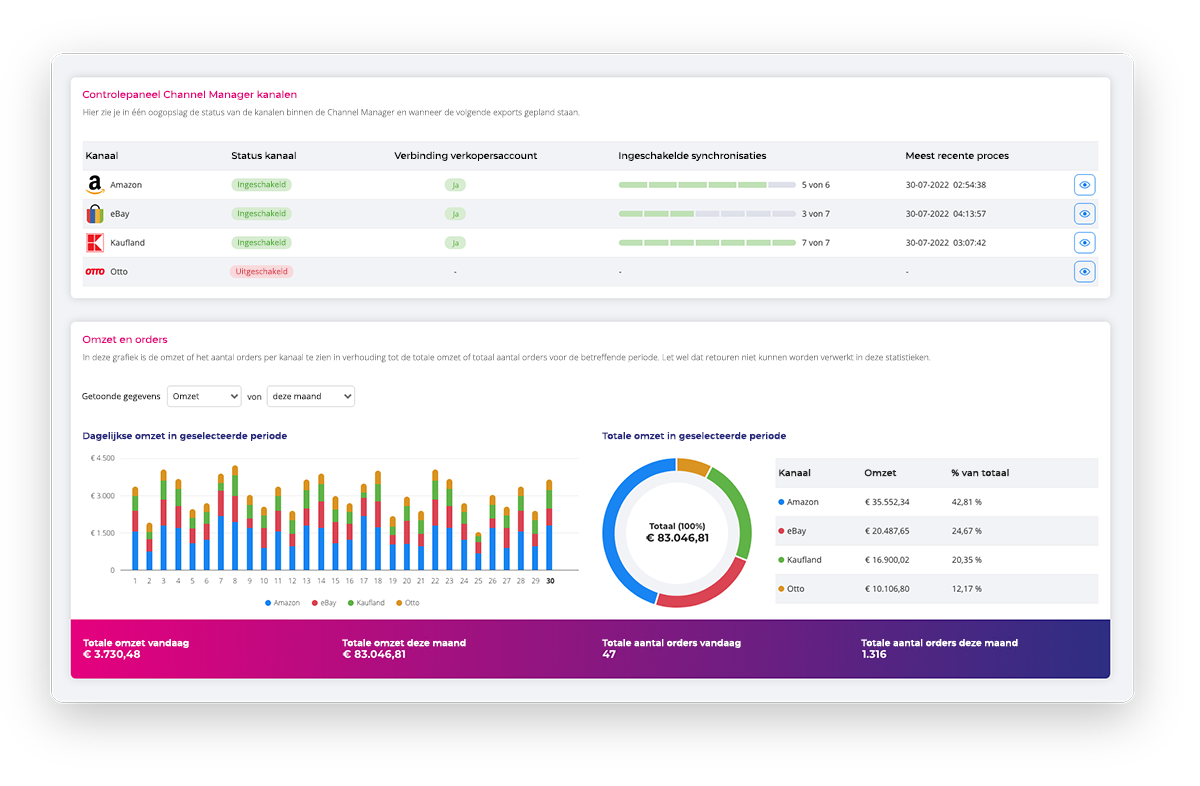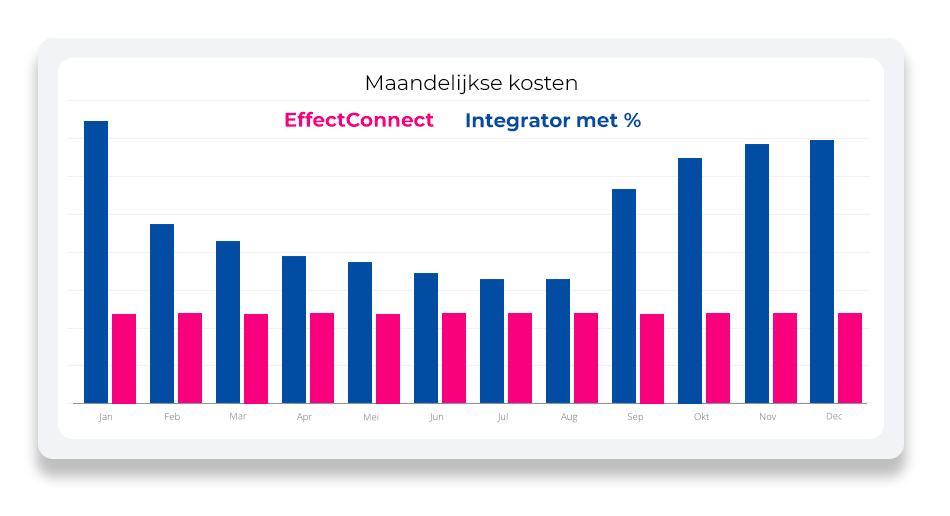 NO TURNOVER FEE
Increase ROI of your marketplaces team through cost-effective automation
EffectConnect charges fair prices and does not charge a percentage of revenue. This keeps automation costs under control through EffectConnect.

With sales of 2 million euros per year, integrators who charge a percentage of sales pay about 29,000 euros per year. With EffectConnect about 16k. That's a savings of 45%!

* Based on an average order value of 40 euros.

TEAM ONBOARDING
Quick onboarding of your team in our platform
Getting to know a new tool can be challenging. Not with EffectConnect.

Our Customer Success Team will get your team up and running with our software quickly. The user-friendly interface and extensive knowledge base ensure that your team can work easily and efficiently.

Curious about what EffectConnect can do for your organization? We are happy to help you think about how you can achieve optimal results using our software.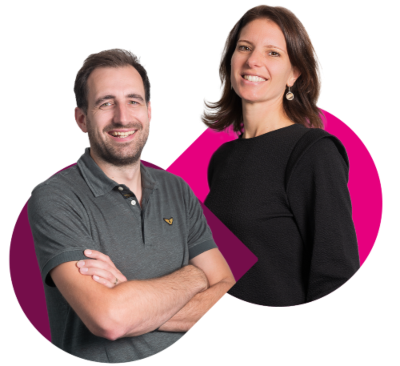 FEATURES
An efficient marketplace business
As an e-commerce manager, you are responsible for the success of the marketplaces business. This success can be achieved by providing your team with the best tool to optimize these marketplaces activities.
Quick to get started. No high learning curve. Fair pricing.
Automatically create products on marketplaces across Europe
Overzichtelijke interface
Our user-friendly interface saves you as a marketplace specialist a lot of time
Our reliable integrations never miss an order
Always the right stock on marketplaces
Automatically adjust prices in response to changing costs and competition
Create new data with logic, even for more than 100,000 products
Get a 360-degree view of your marketplace sales with Insights.
We are proven innovators. We are working on our technology leadership every day.
"Thanks to automation with EffectConnect, we work much more efficiently and the assortment is also more current. This gave us extra time to focus on optimizing our operations. For example, we can now run our e-commerce activities with a small team and think about how we can sell even better."
LIVE-DEMO
Request your demo now
Want to know how our integration platform can save you time as a marketplace specialist? Request a live demo here.