ALL ORDERS FROM ALL CONNECTED MARKETPLACES
Every order imported into your own back office
EffectConnect has proven over the years to be an absolutely solid solution for transferring orders from marketplaces to back-office systems. Every day we transfer tens of thousands of orders without any problems.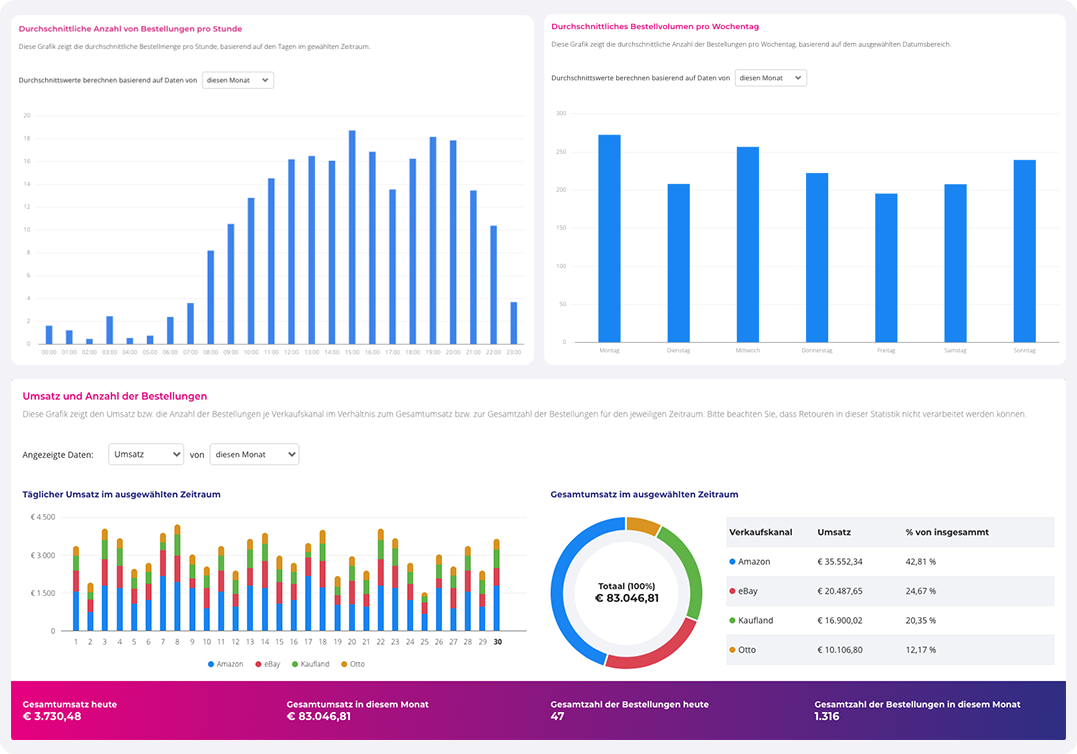 WHETHER YOU DO ONE OR MORE THAN 1,000 ORDERS A DAY
Import orders flawlessly into your back office.
Every day we send tens of thousands of orders from marketplaces around the world. EffectConnect ensures that all your orders from each marketplace arrive in your back office in the same format. The updates from marketplace links are processed by us. You don't have to do this yourself.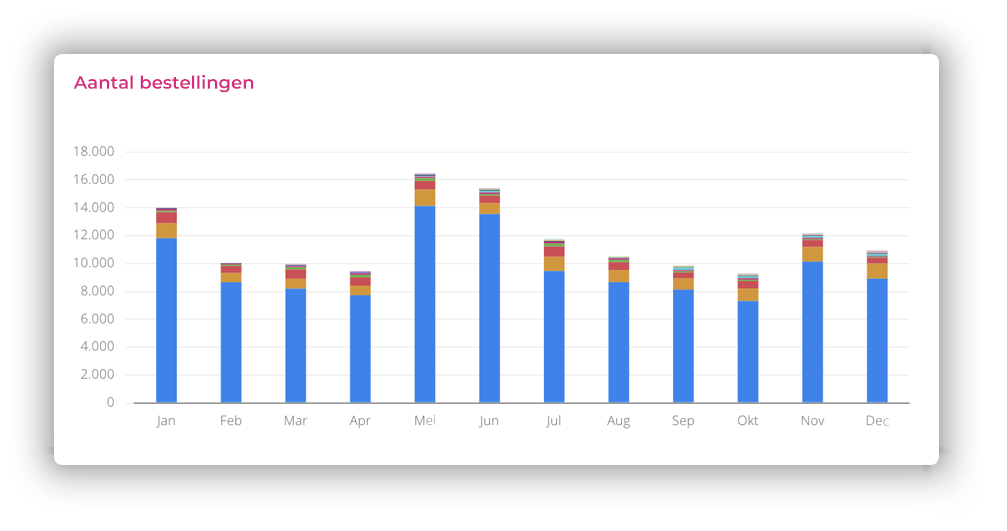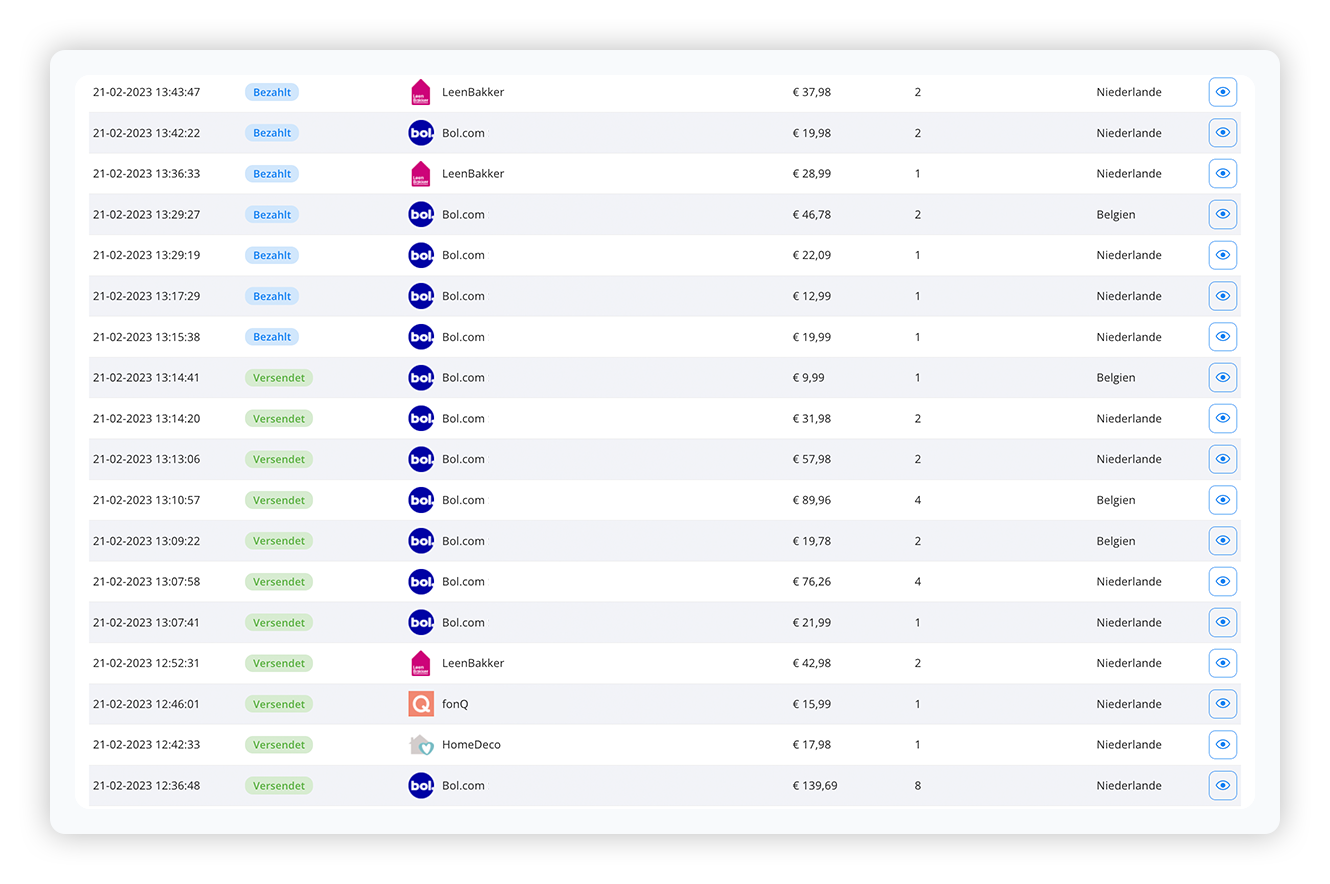 NO MATTER WHAT MARKETPLACES YOU SELL ON
All orders in a single overview
The order management module in EffectConnect gives you a complete overview of all orders from your marketplaces channels. Orders that need your attention are highlighted and order status is updated 24 hours a day.

Want to view orders that meet specific criteria? You can use our filters by channel, date, fulfillment type, status and more.
AS LITTLE IT-TIME AS POSSIBLE IS NEEDED
Integrations into your back office via plug-ins or via our API
We understand that IT time is always limited. That's why we help you connect your back office to our EffectConnect platform in no time.

We offer a wide range of plug-ins for all popular e-commerce systems and have a public API to connect any system.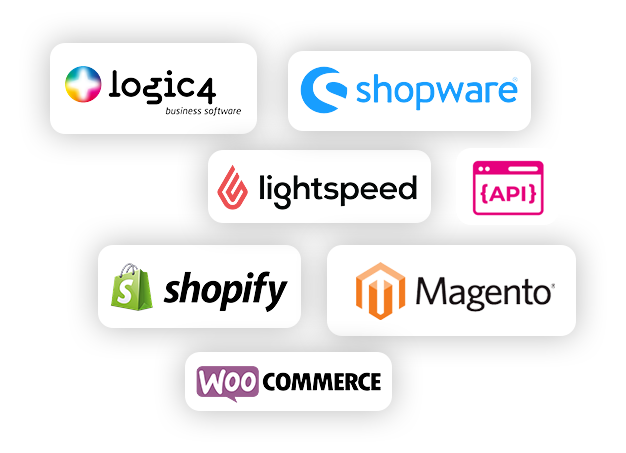 ORDERS ALWAYS UP TO DATE
A reliable partner
Orders need to be processed as quickly and smoothly as possible. At EffectConnect, we understand this like no other. Our platform processes huge volumes of orders on a daily basis. Even order volumes on Black Friday are processed smoothly.
We develop continuously. This ensures that your integration always works as expected.
Our platform runs on Amazon Web Services' robust and scalable hosting.
Our experienced team and extensive partner network can help you with the integraton process.
Our experts are at your disposal even after integration.
EXPERT-TALK
Ask one of our experts
Want to know how our platform can connect to your back office in a secure, scalable and robust way? Get in touch with our integration experts here.