WHETHER YOU WORK WITH ONE OR MULTIPLE WAREHOUSES
Always the right stocks and delivery times
Publishing the right inventory levels and delivery promises you can keep is crucial on marketplaces. Our inventory logic and delivery time mapping automate this process, even in complex warehouse configurations.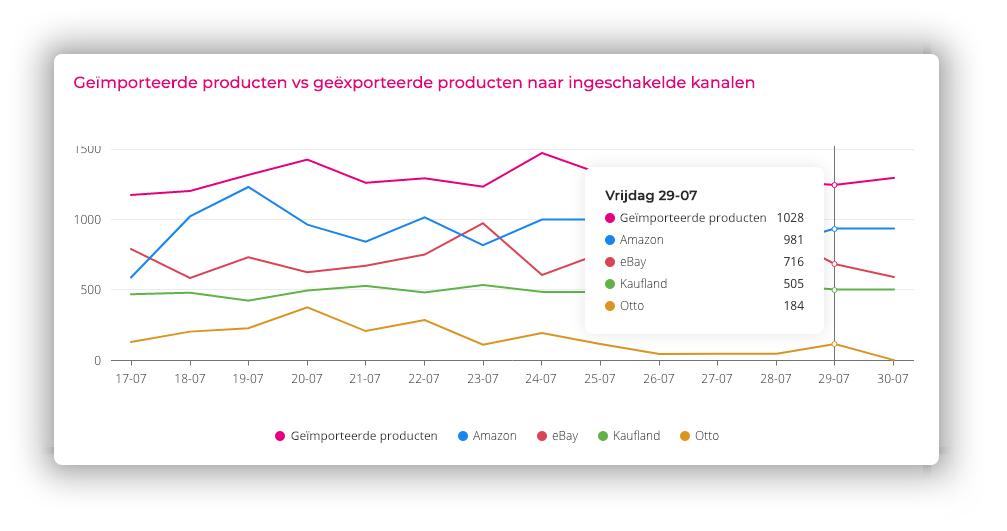 ALWAYS THE RIGHT STOCK
Stock calculation for different warehouse situations
EffectConnect supports multiple warehouse situations.
One warehouse with multiple carriers
Multiple warehouses with different delivery times
Decentralized warehouses from which to purchase products
Own warehouse and third-party warehouse combinations
Day and time controlled warehouse switches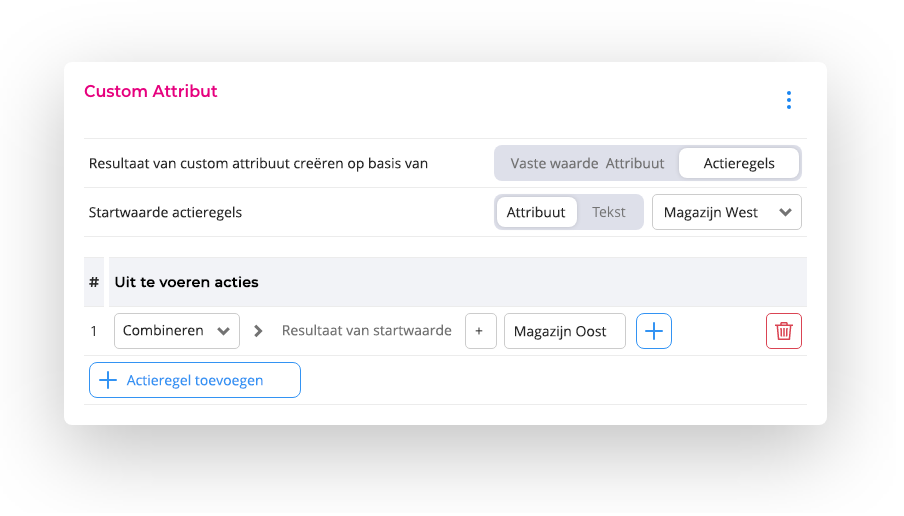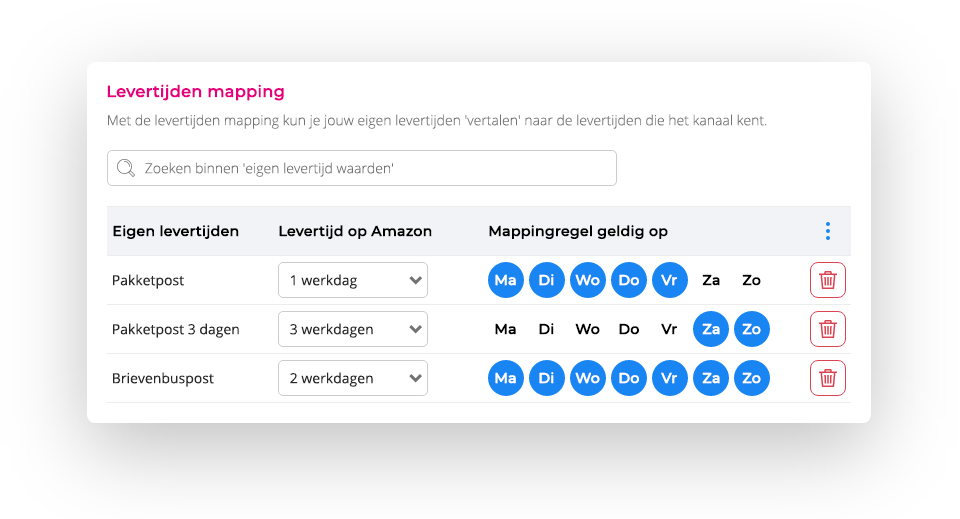 CALCULATE DELIVERY TIMES BASED ON STORAGE LOCATION
Always live up to your delivery promise
EffectConnect supports data-driven delivery times that are updated as soon as any of the data points change. When a product changes stock, delivery times for marketplaces are automatically updated. If your cut-off times on weekends are different from weekdays, delivery times are automatically updated.
USING STOCK AS A DATA POINT IN MULTIPLE WAYS
Use logic on stock to publish offers
Reporting proper inventory is not just recording your inventory levels and exporting them to all marketplaces. You can do much more with it!

It's a data point you can use when deciding whether or not you still want to sell a product. It's an information point you can use when you don't want to disclose your actual inventory levels. And it can do much more.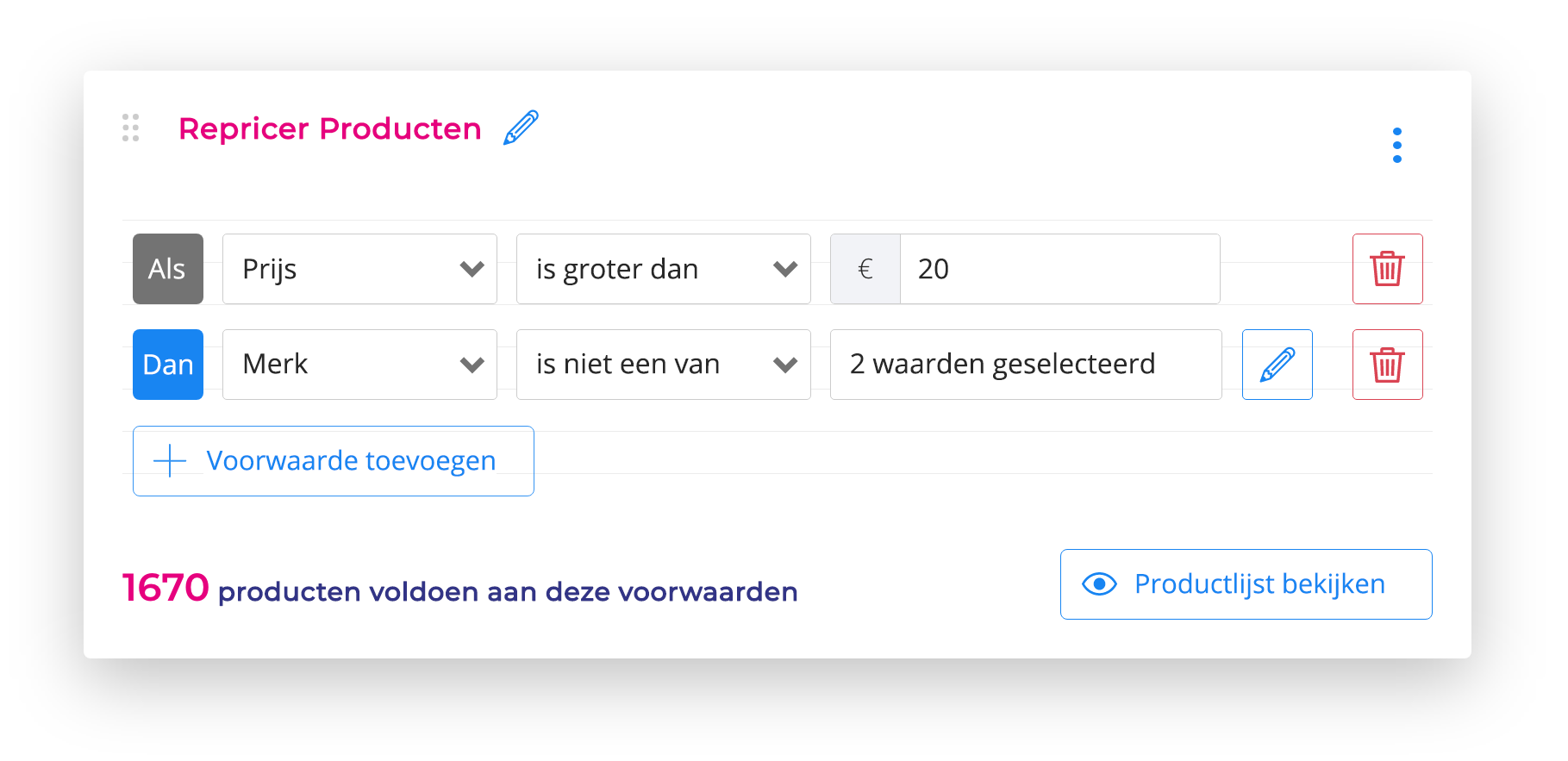 FEATURES
Stock management features to run your business without concerns
Since we developed the first order integration in 2012, we've put a lot of effort into optimizing inventory management for marketplace sellers. The result is that we now have a super-fast, sophisticated and flexible system that helps you keep your delivery promise.
Use variables to apply logic on your stock. In this way, stock becomes an intelligent data point that you can use in multiple ways.
Inventories are synchronized near real-time at all times for all your storage locations and marketplaces.
The data from your own back-office and logistics programs are all in one system, so you never have to switch between systems again.
LIVE-DEMO
Request your live demo now
Want to talk to one of our experts about inventory logic? Request a live demo here.