DO YOU KNOW EXACTLY HOW MUCH PROFIT YOU MAKE ON MARKETPLACES?
A clear dashboard for your marketplaces sales
Get real-time insight into the bottom line by product/category/brand of marketplace sales. Discover where improvements can be made.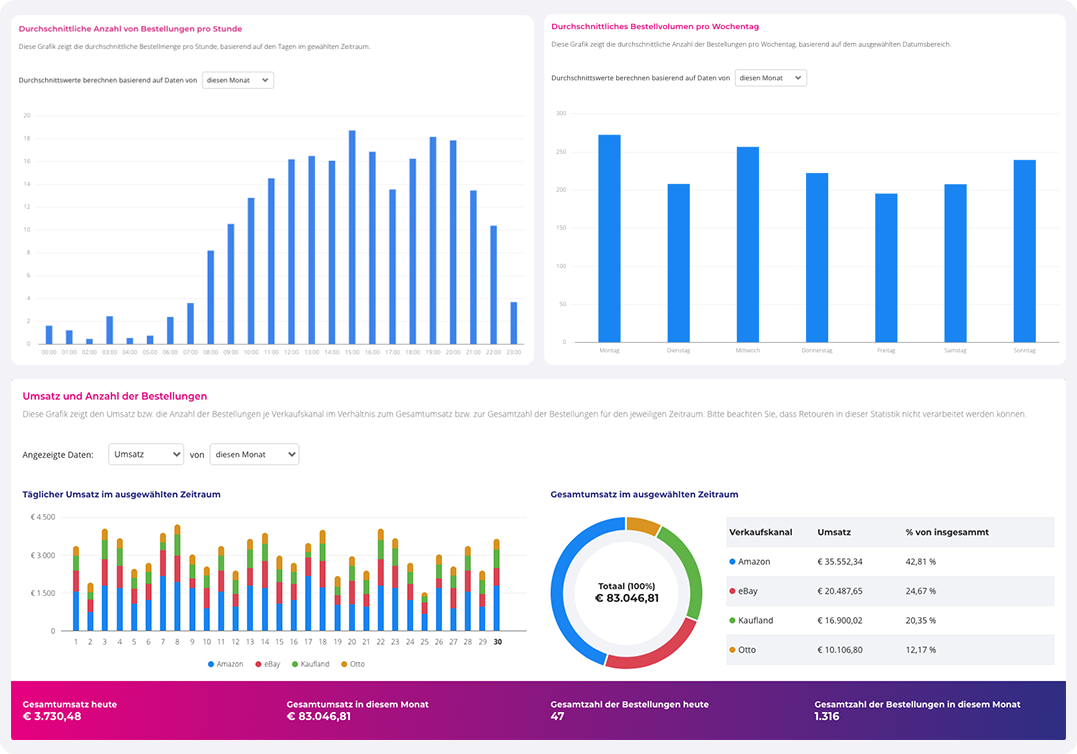 REVENUE
Real-time revenue insight by marketplace
Understanding your company's sales on marketplaces is the first step to insight. The Sales Dashboard provides real-time insight into sales by marketplace and country. Also discover which products sell best per marketplace.

If you also upload purchase prices and other costs into EffectConnect, you can also use the software to calculate gross profit on your sales.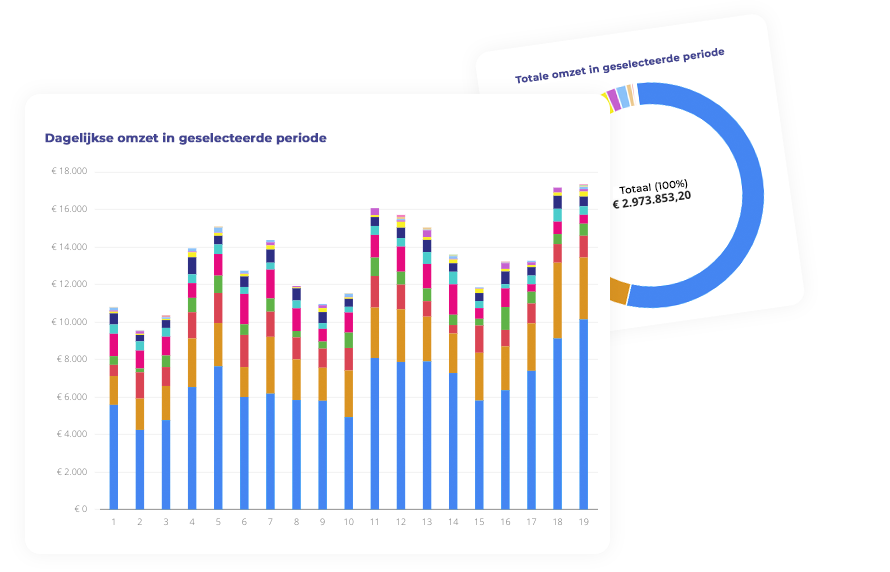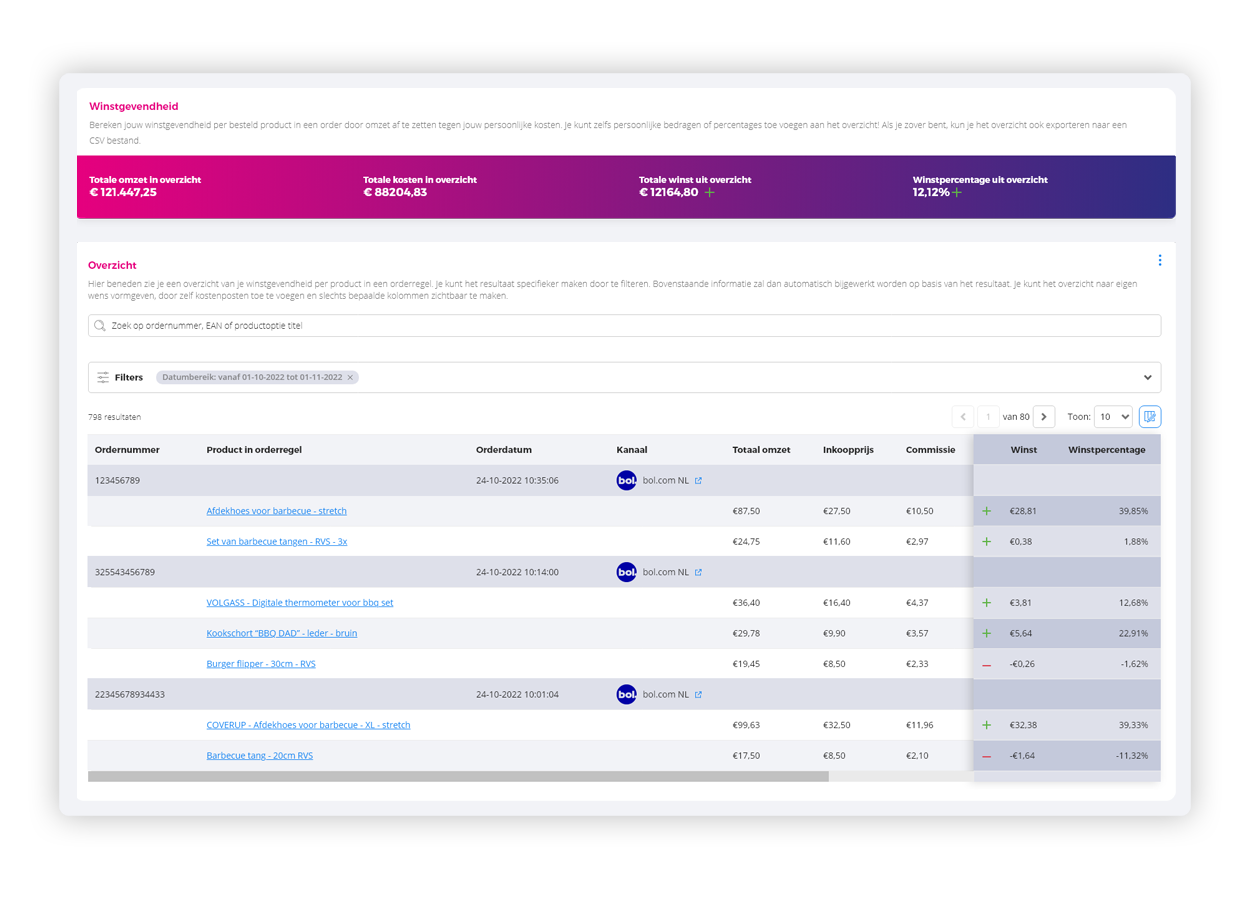 REAL-TIME INSIGHT INTO PROFITABILITY
See which products are selling at a profit and which are selling at a loss
Does your company sell on marketplaces and you're not sure if you're making a profit on a particular marketplace? Or don't know if you are selling certain products at a loss?

The profitability overview provides insight into the profit you are making on the marketplaces. Because you can add your own cost components, you can make an accurate calculation to calculate your gross margin. For all products, on all channels.
ALWAYS RELIABLE
Expand your business based on statistics and analysis
Connect via integration to the most important marketplaces at home and abroad. The reports in EffectConnect provide insight into which products are selling successfully and which are not.

Marketplace integrations are not a matter of setting up and then not paying attention. You need insights to continuously optimize your offering and maximize profits.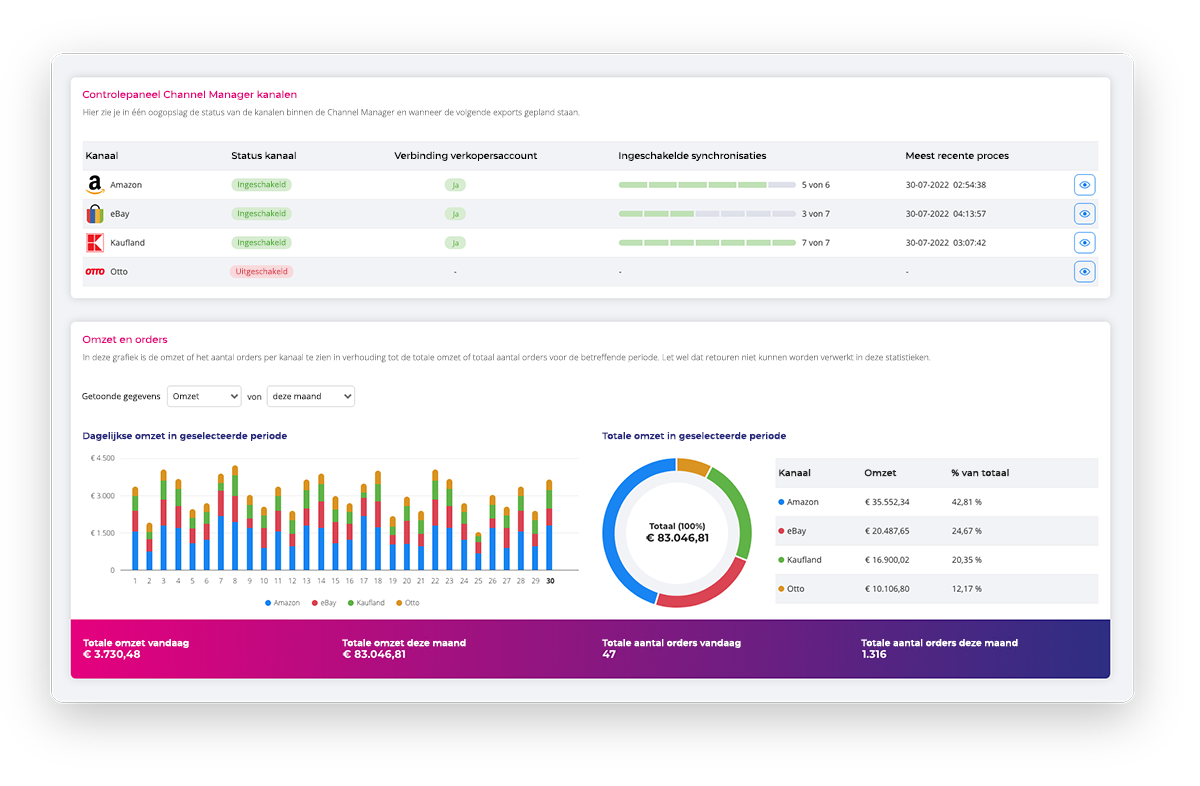 FEATURES
Always everything under control
The EffectConnect dashboard provides instant insight into revenue and sales volumes through the marketplaces. Profits can also be calculated directly through the profit calculator.
Get a 360-degree view of your marketplace sales with Insights.
Find out which companies are competing with your offers on marketplaces.
Profitably win the Buy Box from the competition. Optimal price without incurring a loss.
Prevent high inventory allocation with intelligent logic.
"I've talked to many entrepreneurs over the past 10 years who didn't know what they were earning from sales on marketplaces. That's why we added Insights to our platform, so you can instantly see where the money is being made and where it's being lost. As a marketplace seller, you have to have insights. It's not optional."
LIVE-DEMO
Request a live demo here
Want to know how our integration platform can help you take control of your marketplace finances? We'd love to show you! Request a demo here.