QUICK AND EASY FOR ALL YOUR FEED CHANNELS
Boost your online visibility
Visibility is incredibly important in today's e-commerce landscape. However, advertising on different channels can be difficult and time-consuming. The more products you sell, the more difficult it becomes. With the Feed Manager, you can easily create feeds for all your feed channels and all your products.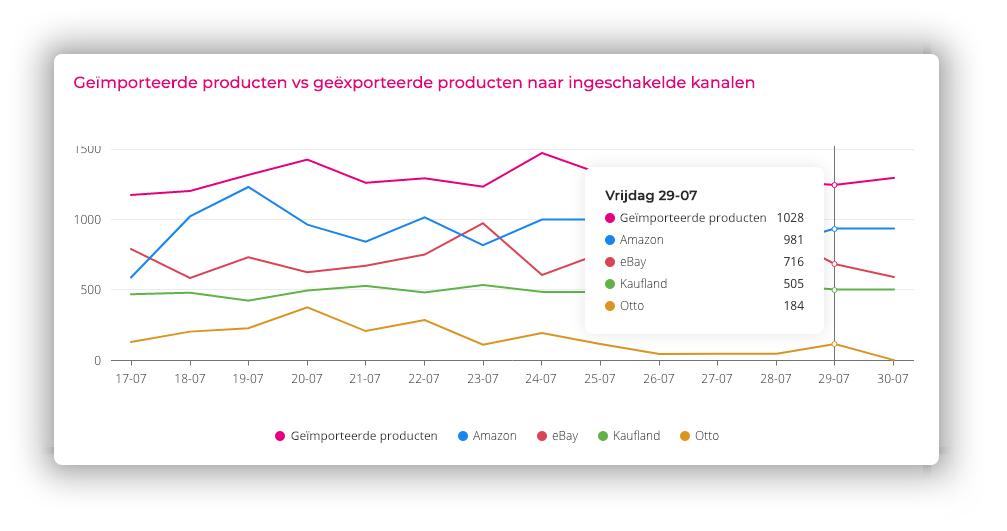 LIMITLESS OPPORTUNITIES TO OPTIMIZE YOUR DATA
Increase your conversion rate with unique content
Because you will not spend much time manually creating feeds, you can focus on optimization! Adjust data from your source file easily within the Feed Manager. You create your own attributes and edit the data before applying them to your feeds. This way, your feed structure remains clean and you can create your own unique content.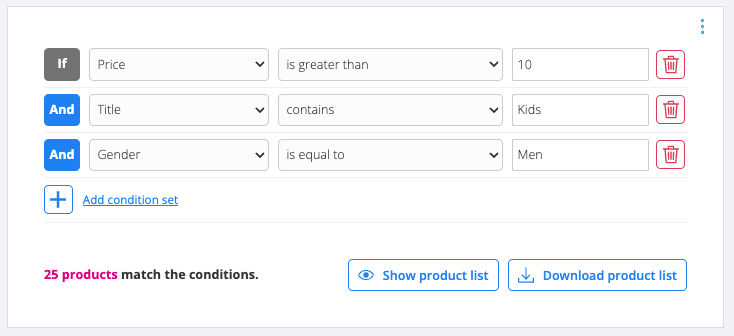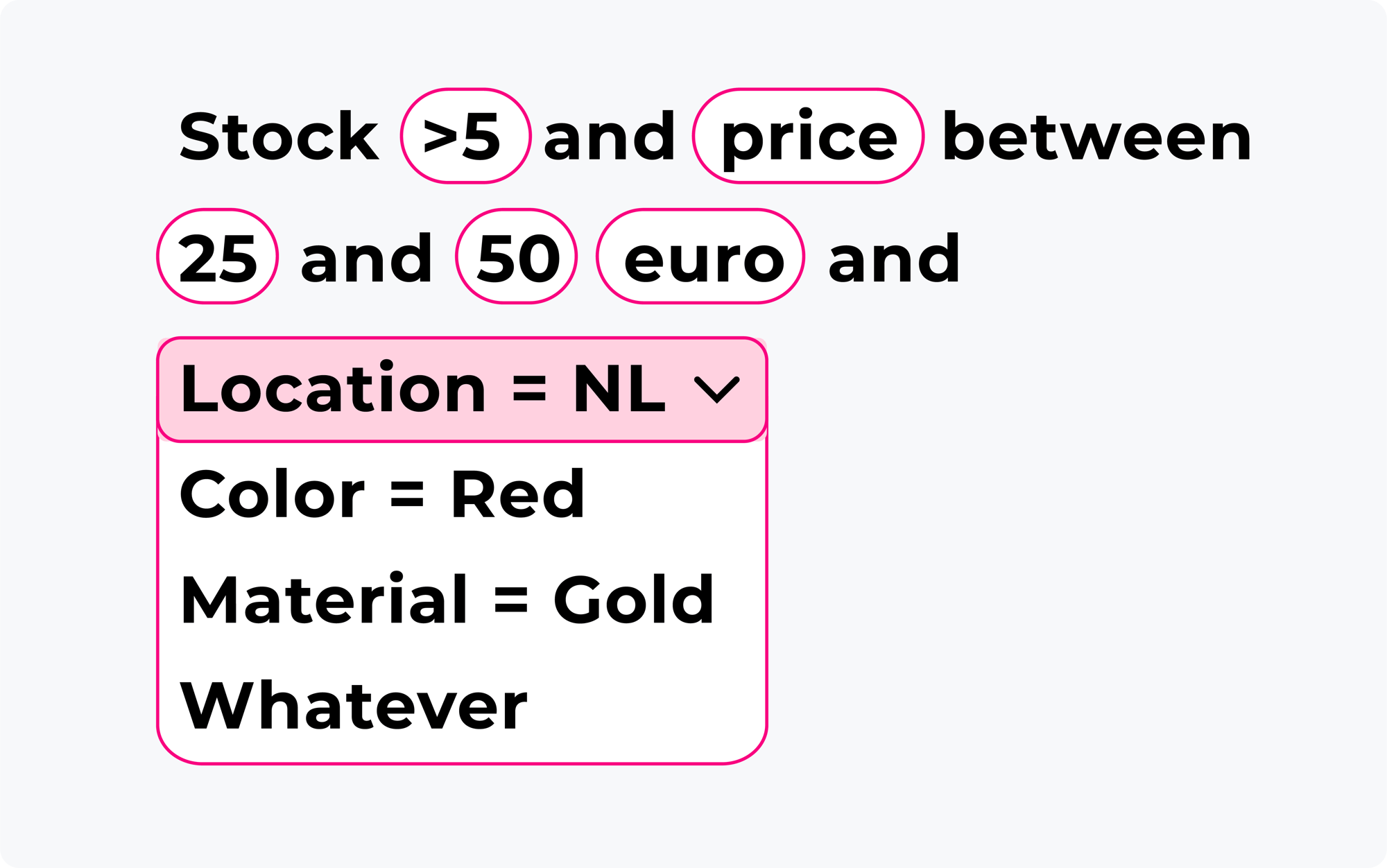 CONTROL WHICH PRODUCTS TO INCLUDE IN YOUR FEEDS
Full control of your feeds
When creating a feed, you want to keep control over the products you include in the feed. By using easy-to-create product selections, you determine which products should be included in a selection based on rules that you define. You can use the product selections that you make for each feed in the Feed Manager and you can always download a complete overview of all products that are included in the selection.
EASY DOES IT
A working method that suits you
You have the flexibility to upload feeds in a way that suits you best. Choose from a variety of templates for different channels or create your own custom feed structure.
Utilize the data already present in your webshop as a source for creating feeds. You also have the option to upload XML or CSV files as source data, or we can import it via API.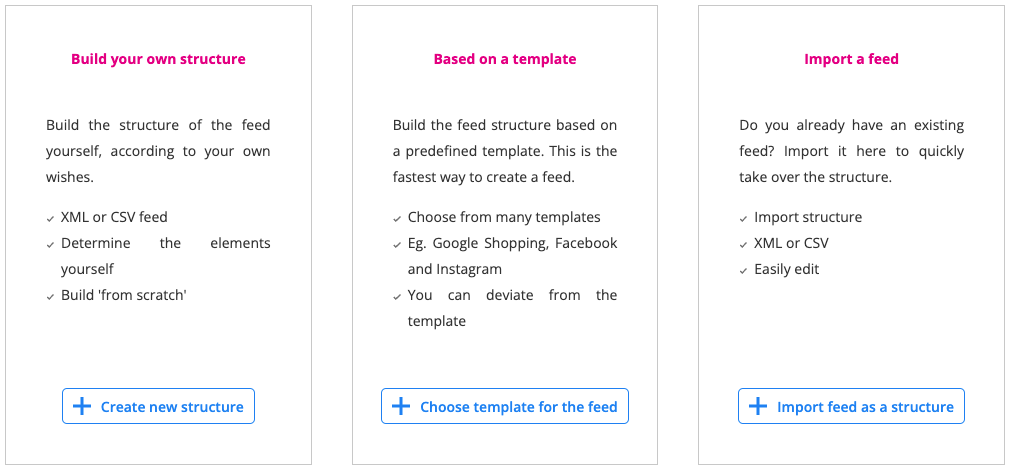 FEATURES
High-quality data feeds customizable for countless channels
Our feed manager has been successfully utilized by many customers since 2020 to enhance their online visibility. The combination of our Feed Manager and the versatility of EffectConnect's marketplace integration platform provides you with countless opportunities to maximize your e-commerce business.
Use attributes to create unique content for your feeds. Unlimited possibilities to increase your conversion rate
Never incorrect information again
Use feeds to automatically share data with your resellers so they can import the right data into their web shops.
Always meet the requirements
The Feed Manager offers templates for many different channels, so your data is always displayed in the right way.
LIVE-DEMO
Request your demo here
Experience the power of our Feed Manager with a personalized demo. Take the first step towards unlocking its potential by requesting your demo now.