1

Adaptable, high-quality data feeds for numerous channels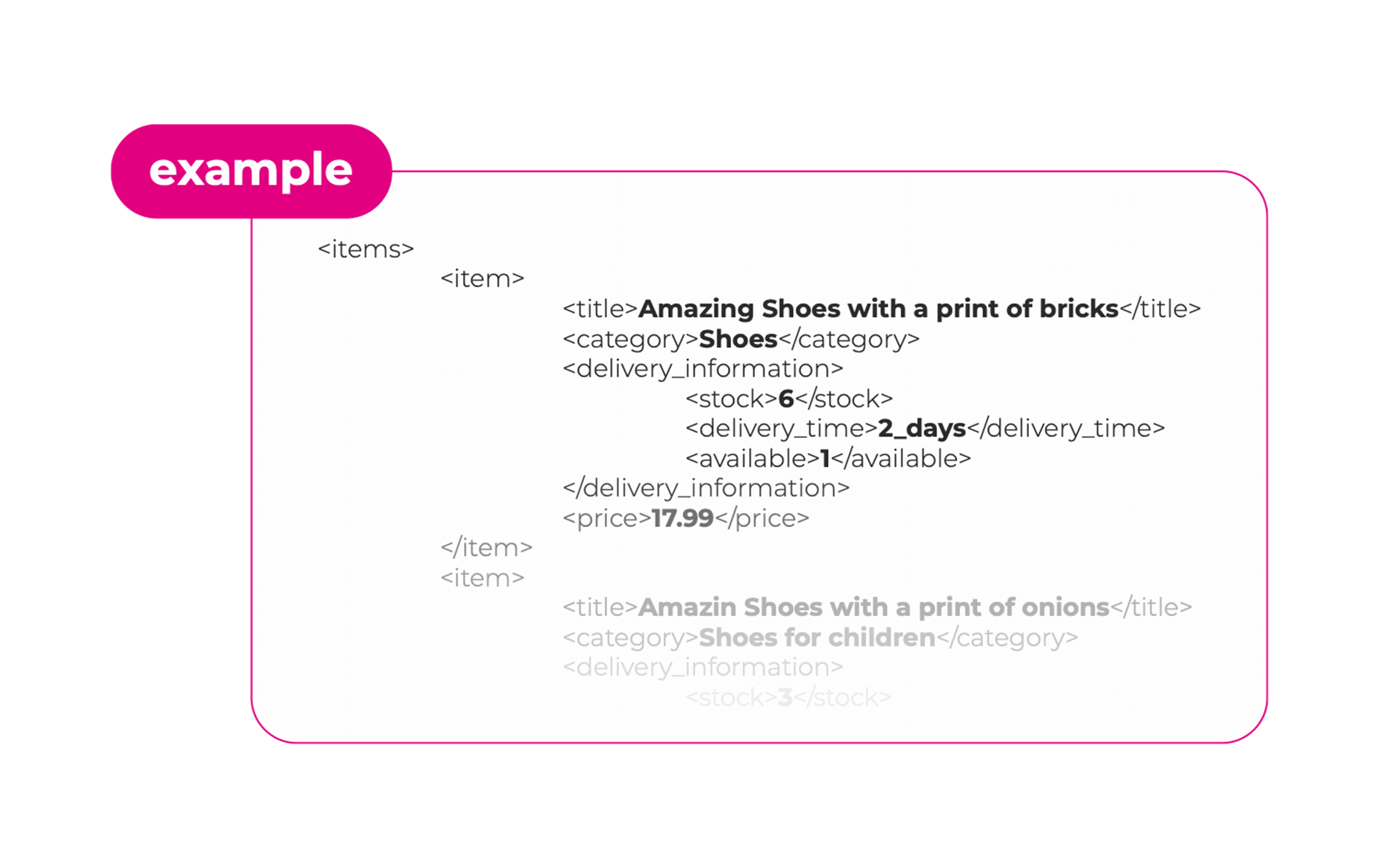 The Feed manager offers templates for many different channels. This saves you a lot of time when creating and preparing the feeds. Do you prefer to decide how your products are displayed? Then you can use the Feed Manager to create a template entirely according to your wishes.
We have templates for:
Adroll, Awin. Beslist.nl, Billiger.de, Affiliate, Criteo, Daisycon, Facebook, Fashionchick, FashionUnited, Google Shopping, Guenstiger.de, Idealo, Instagram, Kelkoo, Kieskeurig, Kleding.nl, ManoMano, Microsoft Advertising, Pinterest, Pricesearch, ShopAlike, Snapchat Business, Sooqr, TradeTracker.com, Tweakers, Twenga en Vergelijk.nl.