Never switch between different systems again
Sell on Allegro from one central system
Access the e-commerce growth engine from CEE with the robust integration between Allegro marketplace and EffectConnect. All of your data in one central system.
Why sell on Allegro
Allegro is Poland's No. 1 marketplace with more than 22 million customers every month. This corresponds to 80% of online users in Poland.


Sell products in the categories Automotive, Fashion, Home & Garden, Electronics, Books & Collectibles, Kids, Health and Beauty.


No monthly selling fee: you only pay a commission (5-15%) on your sales.


Take advantage of Allegro Smart, Allegro's loyalty program. Which can help you increase your conversion rate significantly!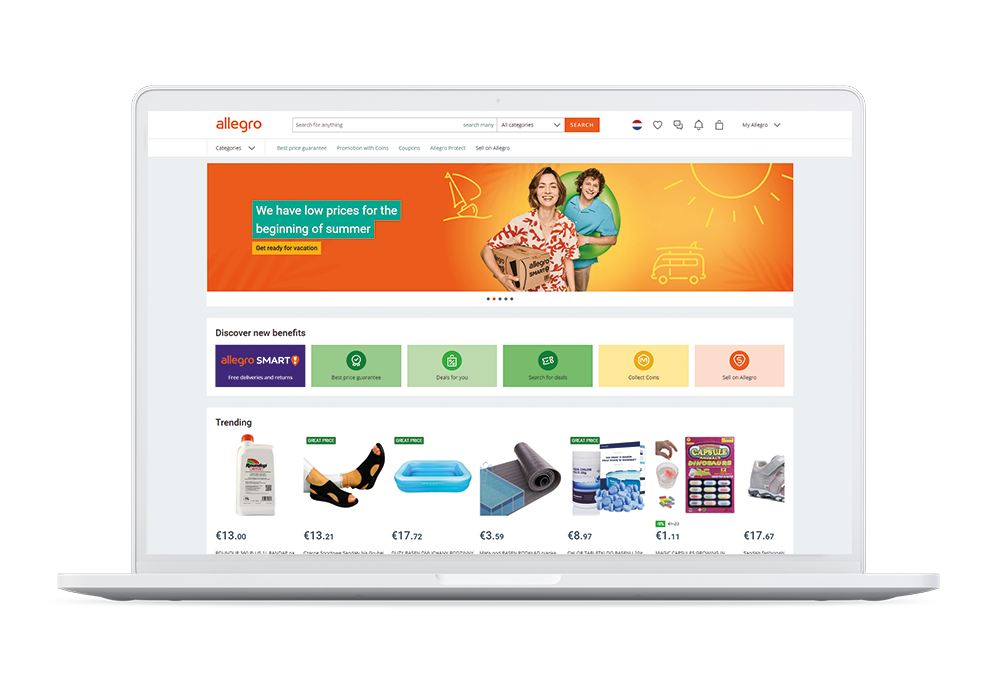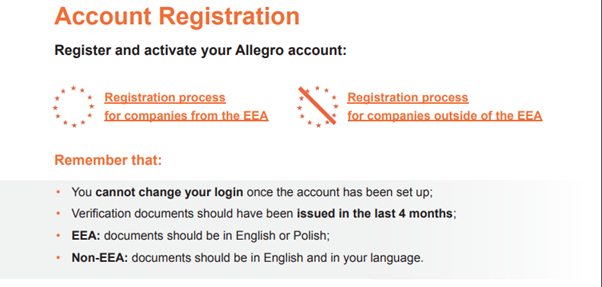 What are the requirements for selling on Allegro?
Allegro is an open marketplace. Therefore, there is no selection on sellers.


Content needs to fulfill strict requirements.
FEATURES
What you can expect from your EffectConnect integration with Allegro
In addition to automatically forwarding orders and updating inventory, there are more features that come with our integration.
Your content in the right format
Allegro marketplace works with strict content requirements. Using our mapping module, you can see exactly whether your data matches Allegro's requirements. Easily customize and put your listing online!
Content in multiple languages
You can submit content to Allegro in Polish, English, Czech, Slovak and Ukrainian. Allegro translates your content automatically. We determine the working language based on the language you choose. This way, you only have to work from one language in our system.
Create new data using logic, for even more than 100,000 products. So you can create unique content from one central system to successfully sell on Allegro.
Get a 360-degree view of your sales on Allegro through our Insights module. All your sales and logistics data clearly displayed in a dashboard so you always have overview and control.
BLOG
Selling at Allegro:
Why you don't want to avoid this market
Find out all about the potential of Allegro and the CEE market in e-commerce.
READ MORE
One tool for all your marketplace sales