Never switch between different systems again
Sell on Groupon from one centralized system
Sell your products seamlessly through the robust integration between Groupon and EffectConnect. All your data in one centralized hub.
Why sell on Groupon
Groupon has long been one of the most well-known platforms for vouchers, but they also offer a marketplace for products!


Groupon is an ideal channel for expanding your brand awareness. By utilizing online promotion, email, and mobile channels, you will be brought to the attention of 1 million active users.


Groupon utilizes a relevance algorithm to promote products to customers who are more likely to make a purchase. This algorithm takes into account demographic characteristics, location, and other factors to ensure that the products are showcased to the most relevant audience.



You won't incur any upfront costs. You'll only pay a marketing fee for the campaign.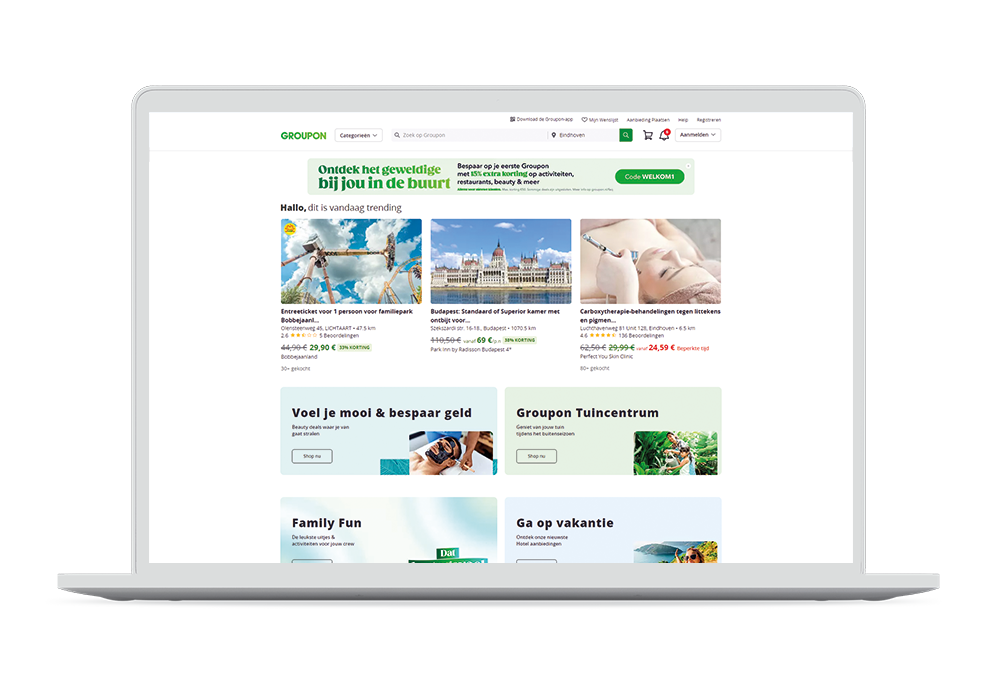 What are the prerequisites for selling on Groupon?
Groupon is a closed marketplace where you can sell a variety of products in categories such as food & drinks, health & beauty, electronics, home & garden, clothing, baby, kids & toys, and outdoor. Groupon ensures that your assortment aligns with their platform.
FEATURES
What can you expect from your EffectConnect integration with Groupon?
Orders and shipments are forwarded automatically. So you always have an up-to-date status for Groupon.
Get a 360-degree view of your sales on Groupon through our Insights module. All your sales and logistics data in one dashboard so you always have overview and control.
One tool for all your marketplace sales