Never switch between different systems again
Sell on Praxis from one central system
Sell on one of the most well-known platforms for DIY products in the Netherlands: Praxis. With EffectConnect's integration, you can effortlessly manage everything from one central system. Take control, gain insights, and utilize all the tools you need to successfully sell on Praxis!
Why sell on Praxis
Praxis, along with Brico, is part of Maxeda, the market leader in DIY products. With 1.6 million monthly visitors, Praxis is an intriguing platform for DIY sellers.


The Maxeda marketplace (Praxis and Brico) has been in existence since 2023. This means there is still little competition on the platform


You can sell in all DIY categories.


The monthly fee is €66 (excl. VAT) for both Praxis and Brico. Additionally, you pay a commission (7-17%) per sold product.


All products on Praxis are automatically included in the Google Shopping feeds. This allows you, as a seller, to benefit from enhanced exposure.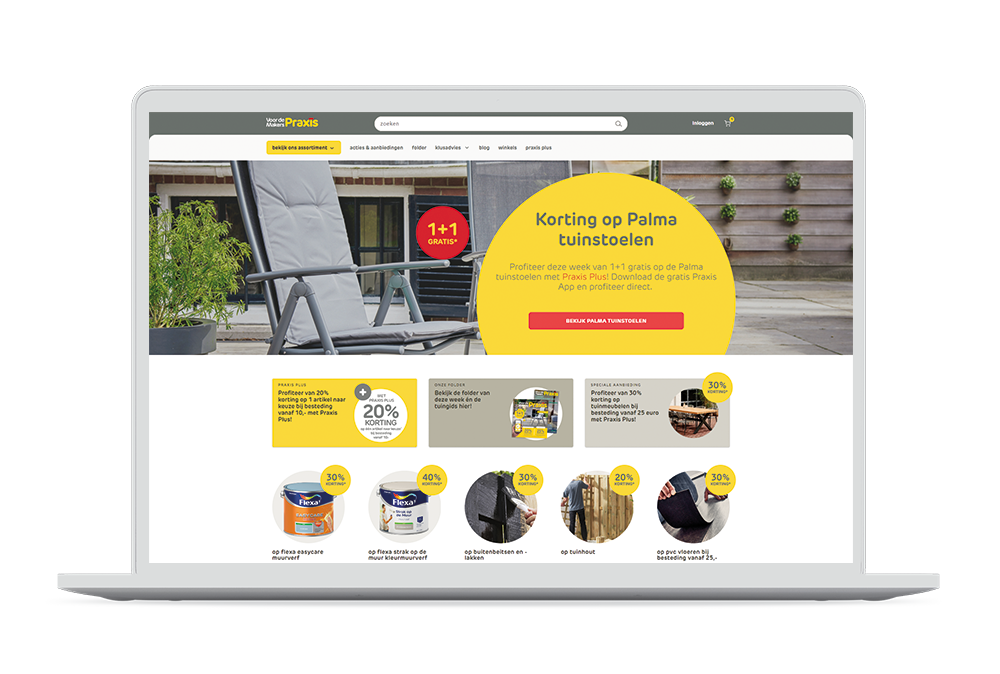 What are the requirements for selling on Praxis?
To sell on Praxis, you must have a Chamber of Commerce number.


Praxis, along with Brico, falls under the Maxeda umbrella. You cannot sell exclusively on Praxis or Brico; you are required to offer your products on both platforms.


As it is a new platform, they are currently being selective in connecting new sellers.


The offered products must meet stringent quality standards (including being produced under BSCI standards).
FEATURES
What you can expect from your EffectConnect integration with Praxis
In addition to automatically forwarding orders and updating inventory, there are more features that come with our integration.
Create new data using logic, for even more than 100,000 products. So you can create unique content from one central system to successfully sell on Praxis.
Get a 360-degree view of your sales on Praxis through our Insights module. All your sales and logistics data clearly displayed in a dashboard so you always have overview and control.

SUCCESS STORY
A smart strategy for profiting on marketplaces!
VONROC is a leading manufacturer of power tools, operating on 17 marketplaces across Europe as well as in India and Turkey. With their unparalleled expertise in successful international selling on marketplaces, they know exactly what it takes to thrive in this competitive landscape.
READ MORE
One tool for all your marketplace sales